Rent a car in Norway - Low cost offers in Norway

RentalUp is the best solution for who are looking for a rental car in Northern Europe. By providing a fleet of high quality and consistent service at attractive prices, RentalUp is the best car rental in Norway, to meet all the needs of customers, for example, you can rent a car at Gardermoen Airport of Oslo or if you prefer you can rent a car directly in the city od Oslo
The natural beauty and artistic of Norway
Norway is Europe's northernmost state, with the promontory of Knivskkjellodden that exceeds even the North Cape in terms of latitude. Located in the western part of Scandinavia, is crossed by the Arctic Circle: precisely because of its particular position is often the scene of a natural phenomenon of exceptional beauty such as the northern lights in winter and the midnight sun in the summer. On board the car rented by RentalUp, you can head towards the city center of Oslo. Here you can enjoy the amusement park TusenFryd, the Vigeland Sculpture Park, the Viking Ship Museum and the National Gallery. Those who prefer the natural environment, on the other hand, have the opportunity to visit the National Park Dividalen, not far away from the Swedish border, and the Botanical Garden located in Tromso Arctic: places where bird-watching, as well as the Anderdalen national Park, located on the little known island of Senja.
The monuments not to be missed
Oslo and surroundings provide the tourists a great number of monuments: just think of the Norwegian national shrine, ie the cathedral of Trondheim, built over the tomb of Saint Olaf. Do not miss the Archbishop's Palace, in the same city: it is the oldest secular building the whole of Scandinavia and is home to among others, the Museum of Arms, the Royal Norwegian ornaments and the Resistance Museum.
A Skien, however, you can admire the old port, which is the background to the huge church (includes almost 1500 people) and the town hall. Also worth visiting is the Hedmark Museum in Hamara, ethnological and historical museum in here you can admire the ruins of a cathedral contained in a glass structure.
The taste of Norwegian food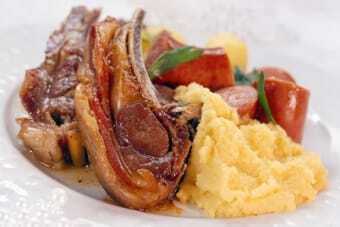 Norway also means food of high quality products of the sea and the land of the place provide a lot of venison and game. These are foods rich of flavor, which are usually combined with sauces made with sour cream. Typical Christmas dish is called pinnekjott, which consists of lamb chops smoked and salted, seasoned potatoes, gravy and mashed swede. Do not miss the famous salmon. So why pay through the stratosphere for a taxi or having to depend on predetermined paths and times of public transport (with the risk that might come late)? Much better to rely on the professionalism and experience - consolidated over time of RentalUp, which ensures a low cost car rental in Norway timely and effective.